Free Lolita!
Lolita's story. 
Lolita. She in not in rehabilitation, she is purely there for human entertainment. For over 40 years she has been working putting on a show for humans. She is held in a small tank with no protection from the sun.  Entertaining humans, a sad spectacle that we call entertainment. This is not education for our children, this is inhumane. NOAA-SE fisheries has just officially stated she is now part of the endangered Southern Resident Killer Whale population of Washington state where her family awaits her. A "retirement plan" has been set in place for her if she is ever released from her owners. A special place where she can swim and get the care she needs to live in the wild again, back with her family. By keeping her captive, Miami Seaquarium is in clear violation of the Animal Welfare act, which leaves no more excuses. Now more than ever we must be a voice for her.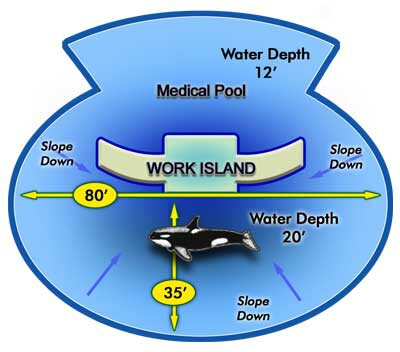 Here are ways you can help.
PETA: Urge Palace Entertainment to Free Lolita!
Born Free USA: Ask Palace Entertainment to Free Lolita!
The Origami Whales Project: Please TAKE ACTION on Orca Lolita.
Care2: Ask Palace Entertainment to Free Lolita!
Alexandrea Welch at Change.org: Release Lolita to Washington State.
DONT BUY A TICKET. Encourage others to help spread the word. #FreeLolita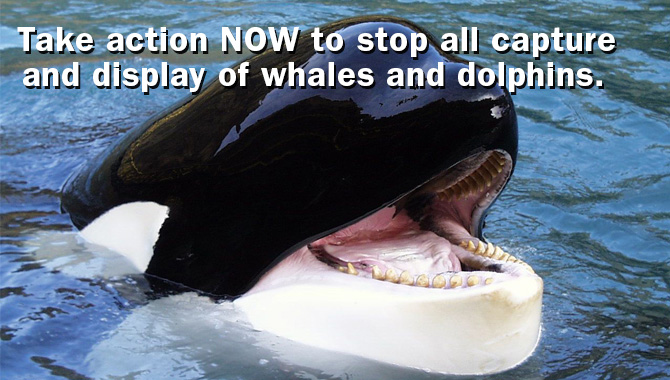 Here in Miami? Want to protest?  To join the campaign for Lolita click here >>>Shut Down Palace campaign
More ways you can help
You can also contact Palace entertainment directly by sending an email to release Lolita to the owners main site here> Free Lolita!.
*Ask that Lolita be released back into the waters of her birth. Please be courteous and concise, and simply express your wishes for Lolita in a positive way. We are not aware of the intentions of the company, so this is to acquaint the new owners with the groundswell of public opinion in favor of Lolita's return to her home waters.
feiroa@palaceentertainment.com
administrator@palaceentertainment.com
marketing@palaceentertainment.com
SAMPLE TEXT: (It's best to use your own words, and all are welcome to include any of the information provided in this announcement above. And please remember to be polite and positive for her freedom.):
I am writing in response to the recent announcement that Palace Entertainment has been authorized to purchase the Miami Seaquarium. I'm sure you are aware of the controversy surrounding Lolita, an orca at the Miami Seaquarium who for nearly 45 years has lived in a small concrete tank, without the company of another orca.
Lolita was captured from the waters of Washington State where her mother "Ocean Sun" and extended family (L-Pod) still live. Marine mammal experts have proposed a plan* in which Lolita would be transferred to a coastal sea pen, and, once she re-learns the skills necessary for survival, rejoin her family in the wild.
I urge Palace Entertainment to allow Lolita to be rehabilitated and released into her native waters. Her release has the highest likelihood of a successful reunion. Such a decision would bring tremendous positive publicity to your company!
Please respond to let me know what you will do for Lolita.
WE MUST NEVER FORGET ABOUT HER. 
#FreeLolita