Over a year long adventure in the Caribbean….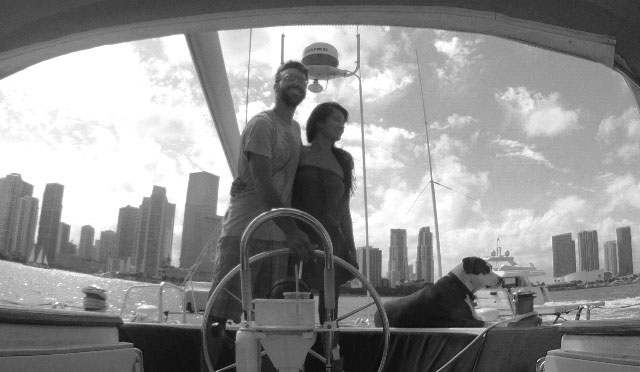 Over 6,000 nautical sailing miles, 444 days discovering foreign waters and land, and one awesome journey that felt like a dream…we are now in US waters.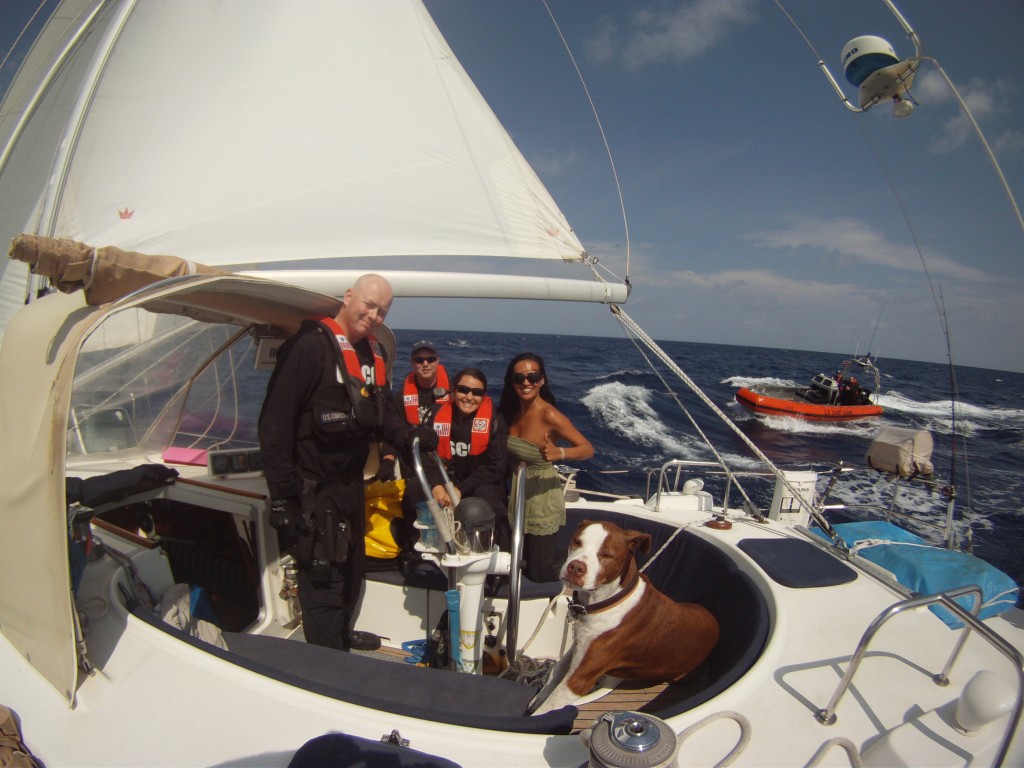 This was our welcome to the port of Miami. Under full sail close hauled on a starboard tack cruising 8kts plus and on a heading straight for Miami.  We are sailing the Gulf Stream, then all of a sudden we get "greeted" by the coast guard. A hail on the VHF we stay our course and speed then we see a small boat speeding towards us. Really cool how they jumped on from their RIB (as seen in the background of the photo*nice action shot captain). They were polite and respectful. The first thing they did was apologize?!?… for not being able to take off their big black boots. Never a concern for us but now that they mention it…? In theory we were in awe of how they got on our boat! Total pros. It really was nice to see American uniforms again honestly, almost comforting. Compared to other countries there is much to appreciate here in the United States we tend to take for granted. So seeing these guys we were happy to have them aboard.  Instant guests under sail! Very cool. There was no invasion of privacy or unlawful inspections. We know they have a job to protect our waters so inspecting our boat under sail was not in any way a burdensome event. It was quick walk through of the cabin, checked out our paperwork, and that was it. We passed the safety check all stars but most questions were about our adventure. They had so much respect and interest in our sailing adventure just as we have for them. Intrigued by each other, we hang out and sail together. Beau was hanging out relaxing next to them enjoying the petting action. Come to find out some of them never sailed before! So we sail together a little longer. It was an amazing sailing day. We told them a couple of good sea stories, they gave us some really good ones in exchange. Much respect. They updated us on the current president and latest news. Wow sure sounds like we missed a lot! We take a quick picture before they leave, which I love because of the fact they are all smiling
Then the boat picks them up and they are gone. Cool. Yeah strange but very cool. That was our moment sailing with the Coast Guards it was a sweet welcome back, nice guys! * To see the video click here.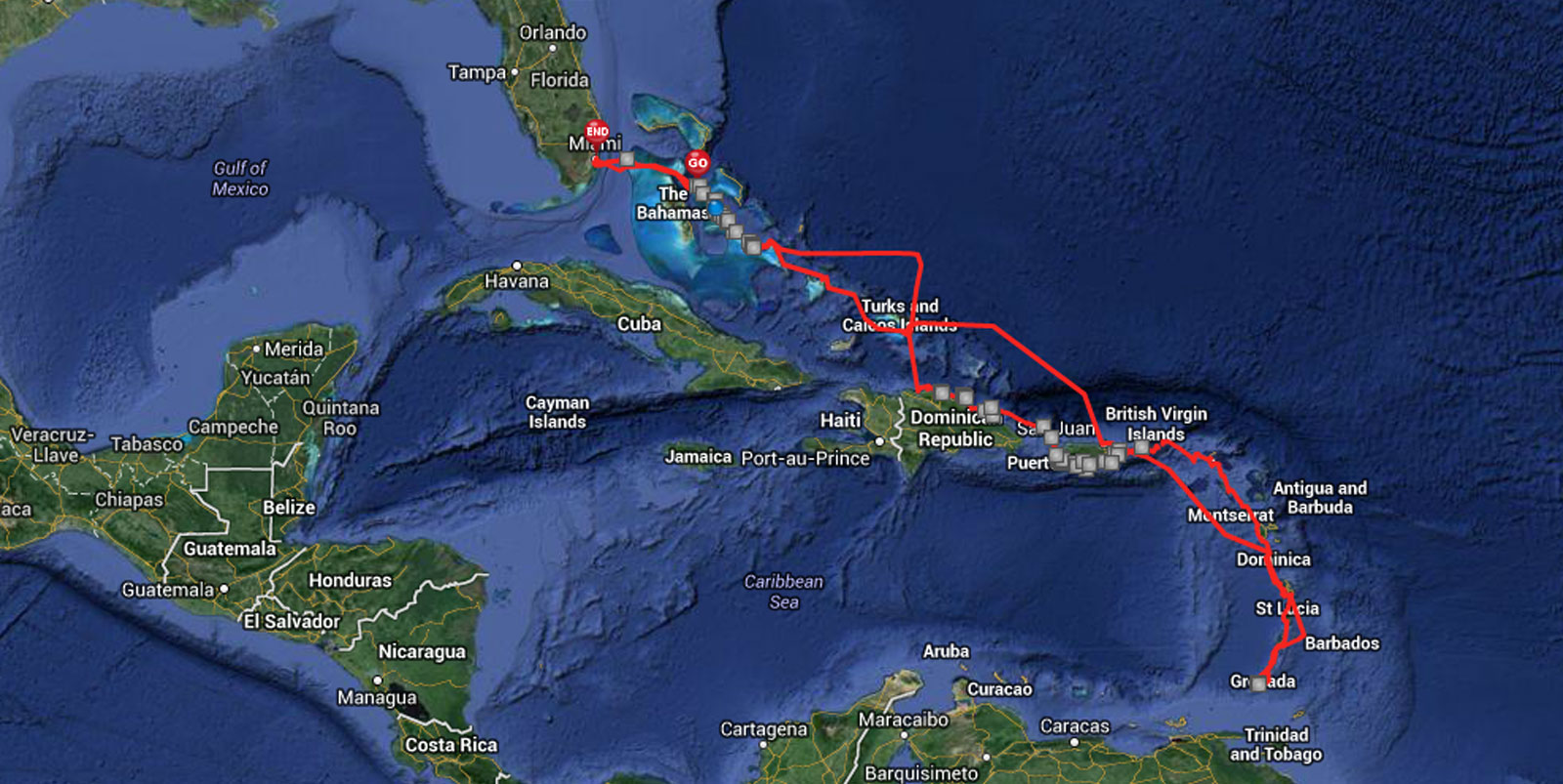 Now back in the US it's like a splash of fresh
water to a sweaty salty face. Did we really just sail to Grenada and back? Refreshing. Squinting, rubbing our eyes. Each blink bringing back the memories when we were last in these waters preparing to leave. We anchor with a big smile and lots of awesome memories behind these tired eyes. To the West was downtown Miami and to the East is South beach! This is our new home. Conveniently located were others pay millions for the view we have. To name a few neighbors…The Hulk Hogan, Shakira, Anna Kournikova's house was a few yards away. Some with guards outside. Aside from the artificial stars everything looks so well manicured to us. Paved roads, sidewalks, landscaping all so nice. There was an adjustment period for sure. Getting familiar with the fast pace, people, cars….. Considering we have not really seen a highway for a while seeing the cars zoom by was a bit frightening at first. Tall powerful buildings shaded the concrete filled blocks. Everyone using their phone. Data everywhere! Busy busy. Its surreal thinking back on the adventures we had the past year, dreamy.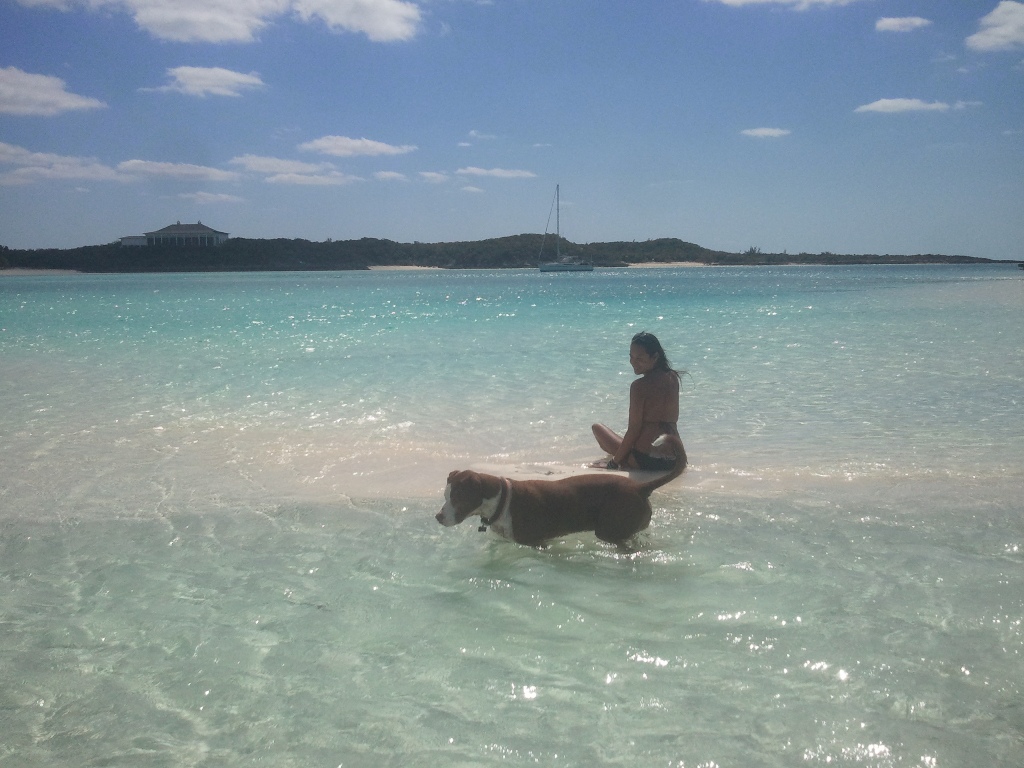 Insanely beautiful pictures and my daily journal remind us we were actually there, it was real, and living it! Some of the things you do on a island where its just us well you can only imagine…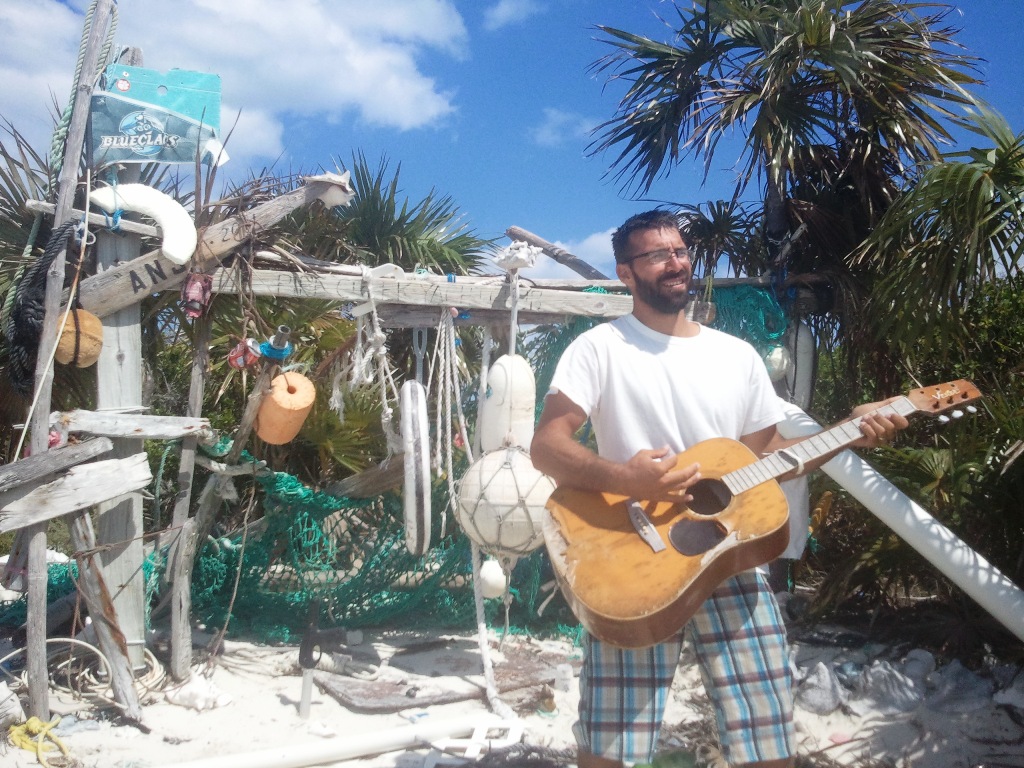 Truly a beautiful experience. There is so much awesomeness out there, so much to be discovered. And so much we have yet to still explore.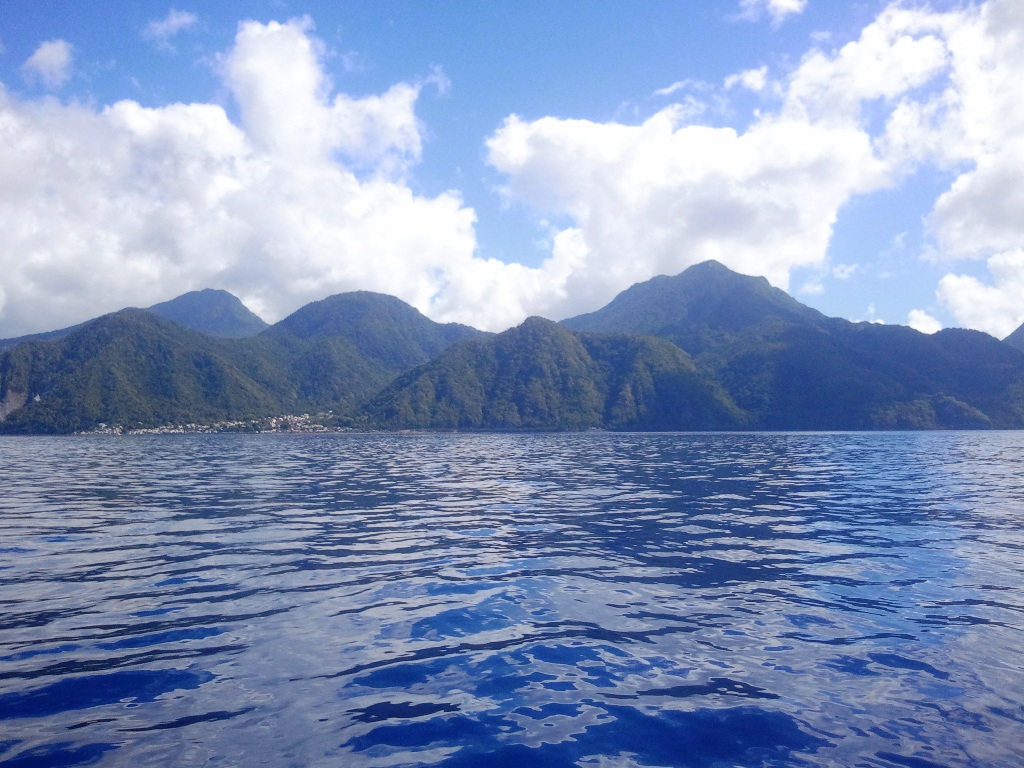 We're excited for everything and most of all were still having fun! Seems like some kind of refreshing change occurred or like our eyes are more open you could say, everything feels different. Calmer. Well I guess we are little different. Appreciating EVERYTHING! From water to fast food.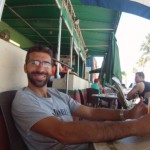 Convenience is a luxury and America is the epitome of convenience. Big smile on the captain face. Transitioning from our island life there was a point where we caught ourselves drinking coconuts hanging out under a palm tree. Recognizing familiar foliage we look behind us, and realized we were in front of a tropical zoo in the middle of the city! They have yummy coconuts on their property. Beau and I suffer from the occasional land sickness. Other than that we are slowly adjusting our calibration off of Caribbean time… Two Pelicans.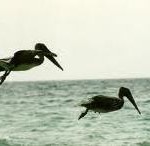 There were two pelicans that hung out by our boat when we were anchored in MIA. They kept Beau company. He was entertained by them. They are a couple; always together and they even dive for fish at the same time! They are real go getters! Seeing this display of action always made me smile every sunset I could hear them diving in the background, Splash, splash, or one big SPLASH…
Sooo why didn't we keep going?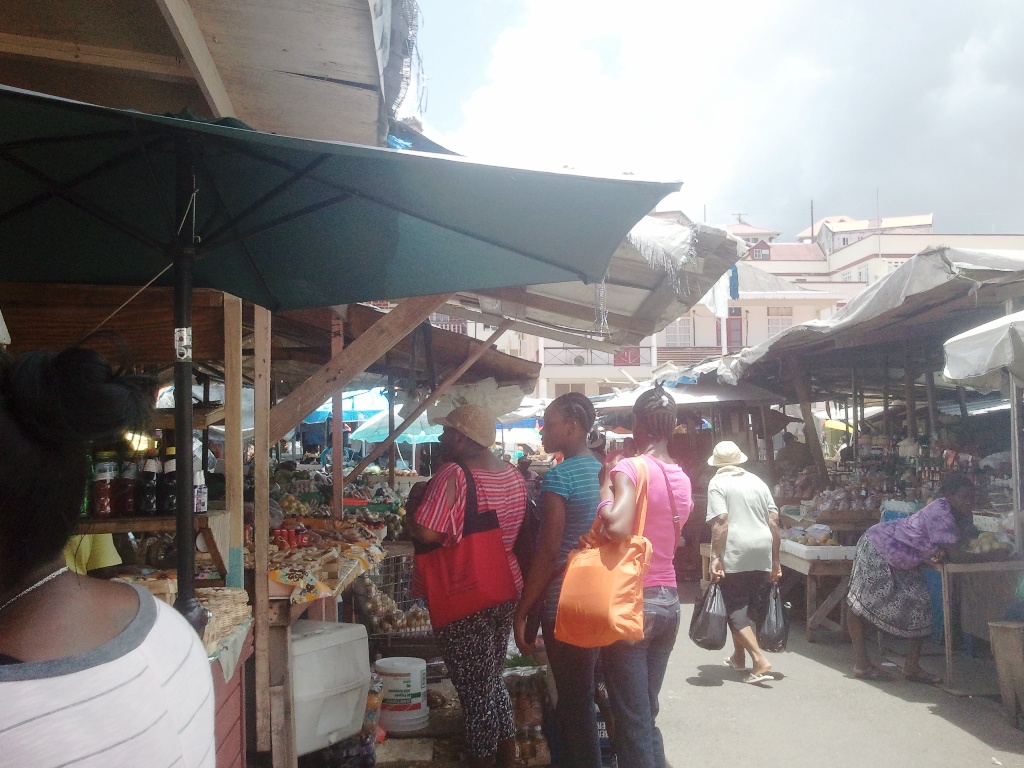 When we reached Grenada we had a major decision to make. We would have loved to continue on. With a lot to consider, we took a deep long breath. Ultimately calculating how much we spent and how much we had left, repairs and the necessary gear we would need to make more major crossings intelligently. It wasn't going to be smart to keep going.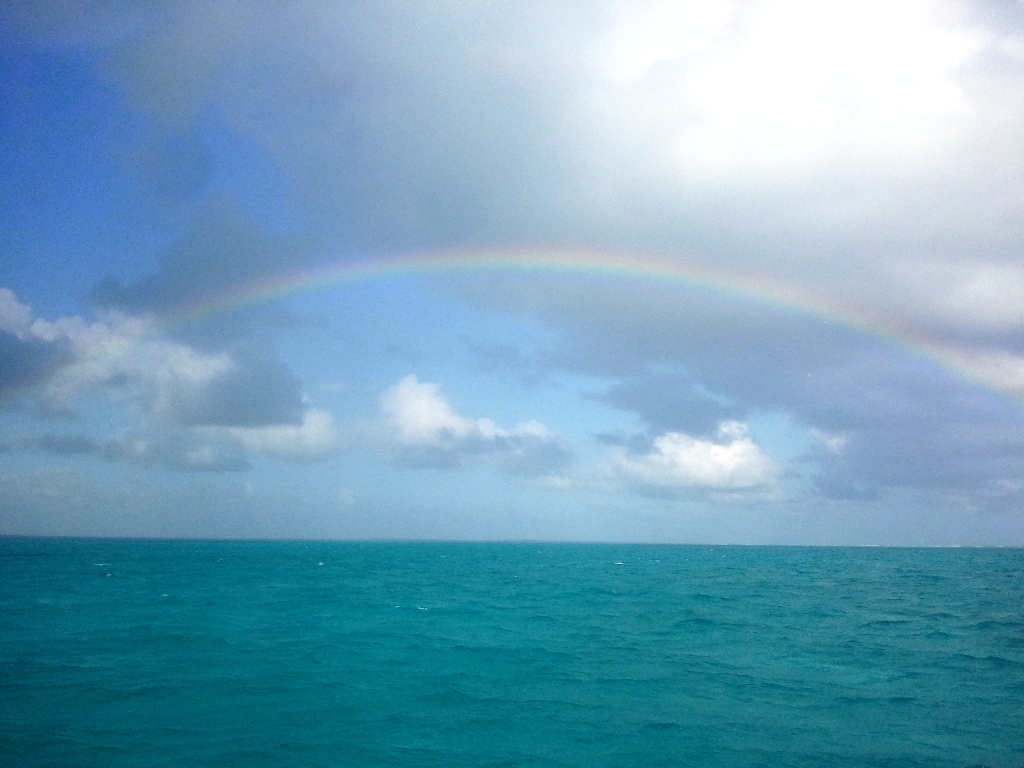 s
Ground Zero. Back to work.  Overcoming obstacles from no transportation, very little funds, and no connections to find a job…This was ground zero. We worked together like the two pelicans and set a goal to find work. Just us and an ocean of opportunities. So we fish. Not in the literary sense anymore. Despite how fast we sailed away from the US, into the big blue with our clothes off yelling into the wind. We like to think that we are responsible individuals. With a slight spontaneous streak of exploring the unexplored virus in our blood, we maintain our blood pressure. Currently satisfied with a year and a half of no work, humbled by the experience. Now we must face the concrete jungle.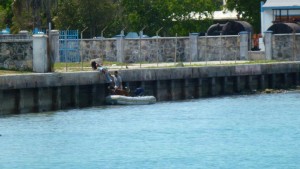 We sold everything when we left…everything. So there was a couple of interesting challenges ahead that was for sure! Transportation was of interest. We explored trains, trams, buses, Miami taxi drivers, getting ourselves familiar with the area. But we preferred Chico. Our dinghy. This was our car at first, definitely not the ol jeep. It got us places, through the canals, across bays, under bridges; I really enjoyed our romantic rides at night. Pretty much we anchored, and the next day we were out looking for work. Along with some crazy yet confused stares from the norms as we jump out of our dinghy in our business clothes. We managed this way to and from land, in rain and on hot humid days. Our friends aboard s/v Inspiration (Gary and Margi and Windy their furry companion), were so kind to lend us there car for a short time. We met in Dominican Republic and sailed with throughout the Caribbean. We can't say enough kind words about these wonderful people. They are a special part of our lives where we have created the best memories together. Currently they are in Grenada….lucky dogs. Sail on guys! The car came in very handy on land and gave our feet a much needed rest from the shoes we were not used to wearing.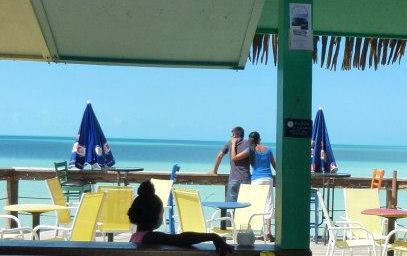 We gained tons of experience and really grew as professionals through building and selling our Technology Company. During our adventure we had time to brain storm ideas for our new venture in technology and set up a business plan along with our next goals. Favorably our expertise is in demand. So we picked up right where we left off. That's not to say after some real hard work. I created list of reputable companies. potential targets. Thoroughly researched by yours truly, one by one we introduced ourselves and sold our ideas. Less than two weeks we had job offers and one attractive company where we could work together! I also had website projects coming in on the side. There was even a point we had to turn down work! We were back at it. Our ideas are organically coming to life. And we have lots in the works for some exciting things in the future! Life. Its tremendously full of surprises. So all I can say for now is we are just like the two pelicans by our boat fishing together. Actively pursuing our plan, hungry for fish. A new life. A new beginning. Since we made port we have been saving to fix our boat. The boat did great for as much as we put it through. It kept us alive and protected even in the sketchiest of waters. Being sailing maniacs we pushed the boat to the extreme and it took a toll on it. We made it back with a broken rudder, sails and a dodger that need replacing, a jury rigged boom/outhaul car, and lots of other minor refitting, replacements and fixes to be made. It takes a lot of hard work and energy to keep up with all the fun. But the flip side to this is the adventure which is worth every drop of sweat.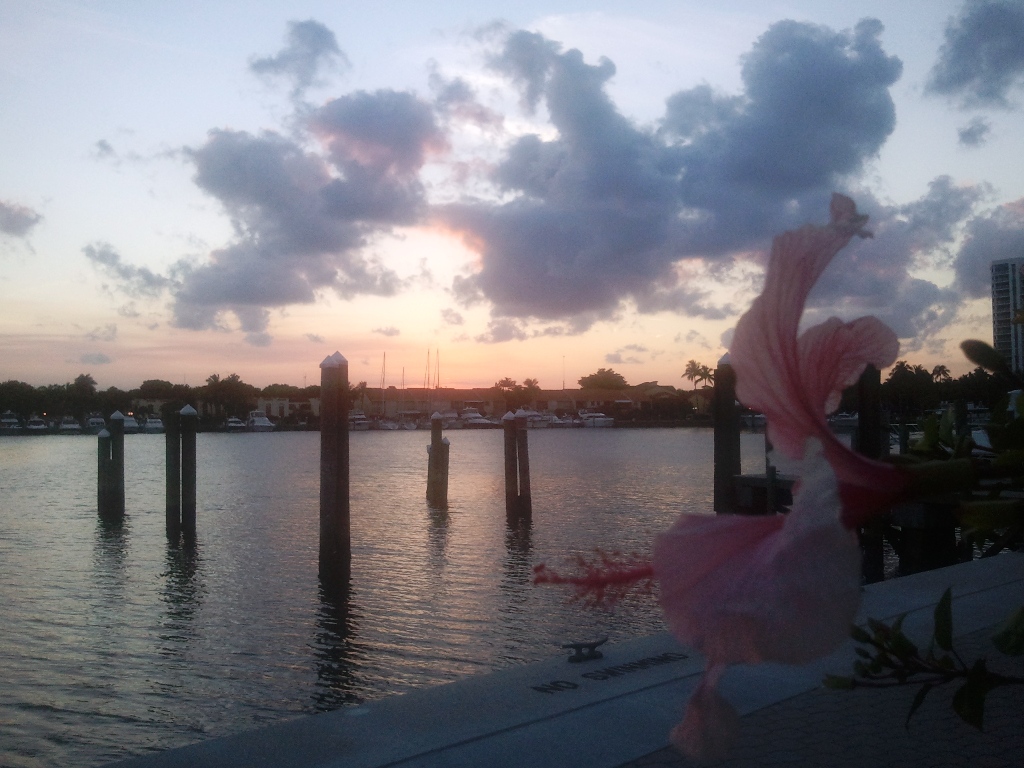 Just to update you on our current location we are now in Aventura a sweet little Jewish city just north of MIA.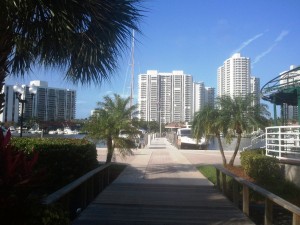 Nice and Kosher. We are tucked in the Intracoastal Waterway (ICW) at Loggerhead marina for hurricane season. Our first season being in "Hurricane Alley". The season begins June 1 through Nov 30th, September being the most active month. Most people here have no worries. But with preparation comes comfort. So we are preparing the boat in every way to be ready if we are in the path of a hurricane. After being out at anchor for a while it feels like…rest, to be at a marina. We can finally give our boat a break.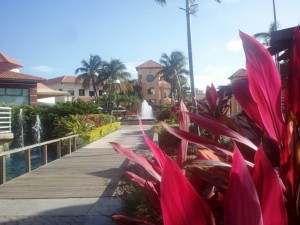 We have access to shore power and water connection. Very nice! AND even more cooler we can order delivery!! What? Woo Hoo! Also, its very stable and convenient to land, just a hop off the boat. No more wet behinds due to unexpected splashes we try to avoid while we chuck the dinghy to land. Awesome. Our dinghy, Chico is folded up in the locker and resting also now. We recently purchased a used car for a great deal. Older but strong, already survived a flood (learning that happens a lot here with cars), Beau fits, it gets us places, and still runs. And that's what counts! Keeping the dream alive. Living our way.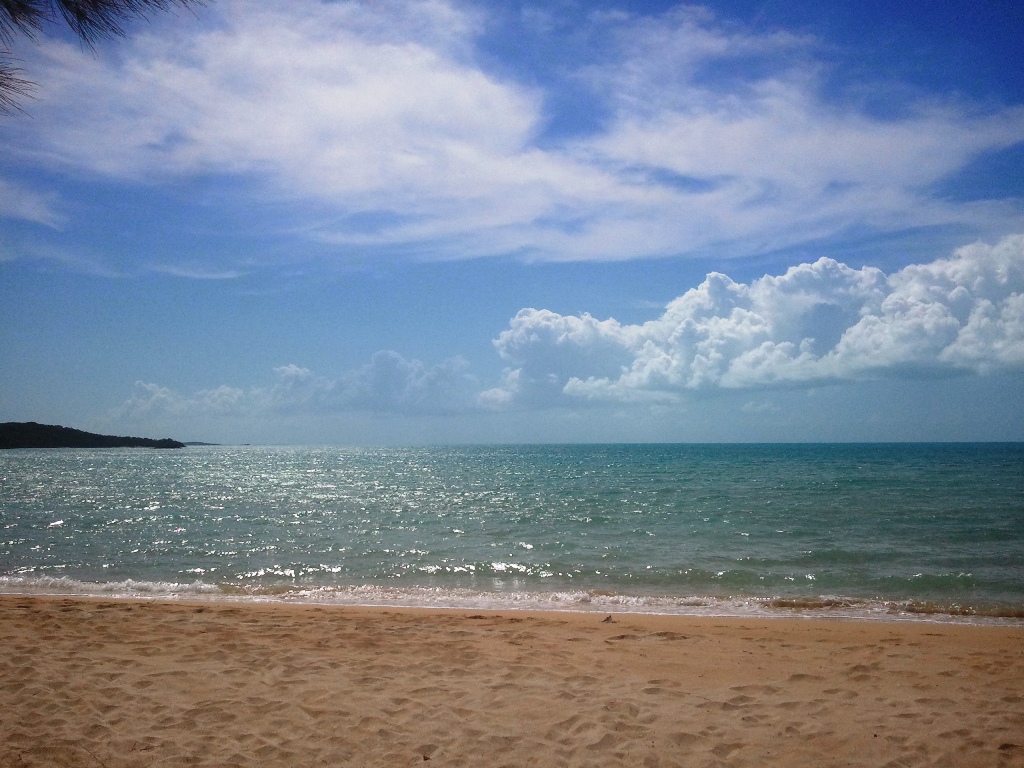 Its vacation every weekend and a slumber party every night. This is our water world. Living on our sailboat and concentrating on what's real. Being happy is our #1 priority. This isn't just the dream. It's choosing a way of life. The challenge keeps us alive. Where ever we are, we make the best of it. Getting out of our comfort zone and leaving everything behind set us free. In every sense. The more you have the more you want. When you reduce you realize you need less. Our plan now and has been since we made the decision to become liveaboards, upon our return was to start fresh. To reinvent our way of living and working. Reboot the system if you will. To make things simple, fluid. To really live life. Our way. Less stress. More fun. We are free lancers. Entrepreneurs. Inventors. Dreamers. Working to keep the dream alive. Still having the opportunity to go anywhere we want at any time (weather permitting of course) Being the adventurous species we are, we have set a course and we are on schedule and sailing forward in life FULL SAIL.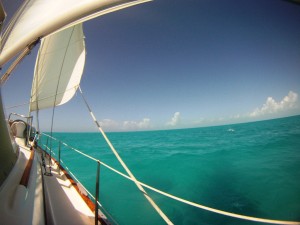 So when people ask us where to next? I always think of this and smile; It's not about where you're going or how far, it's about the experience.  The positive impact we can make against all odds and the people we can help along the way is the reward. Welcome to our water world. Where there is no end, only the present.